2015 was a phenomenal year for the South Suburban Housing Center (SSHC)!
SSHC welcomed two new members to our team! Both of whom add immense value to our organization as we continue to build capacity to meet the housing needs of south suburban cook county. SSHC completed phase one of our Inclusive Communities Grant Program after successfully administering our first ever Down Payment Assistance program. And 2015 marked the 40th anniversary of our agency!
Take a look at some of our successes below.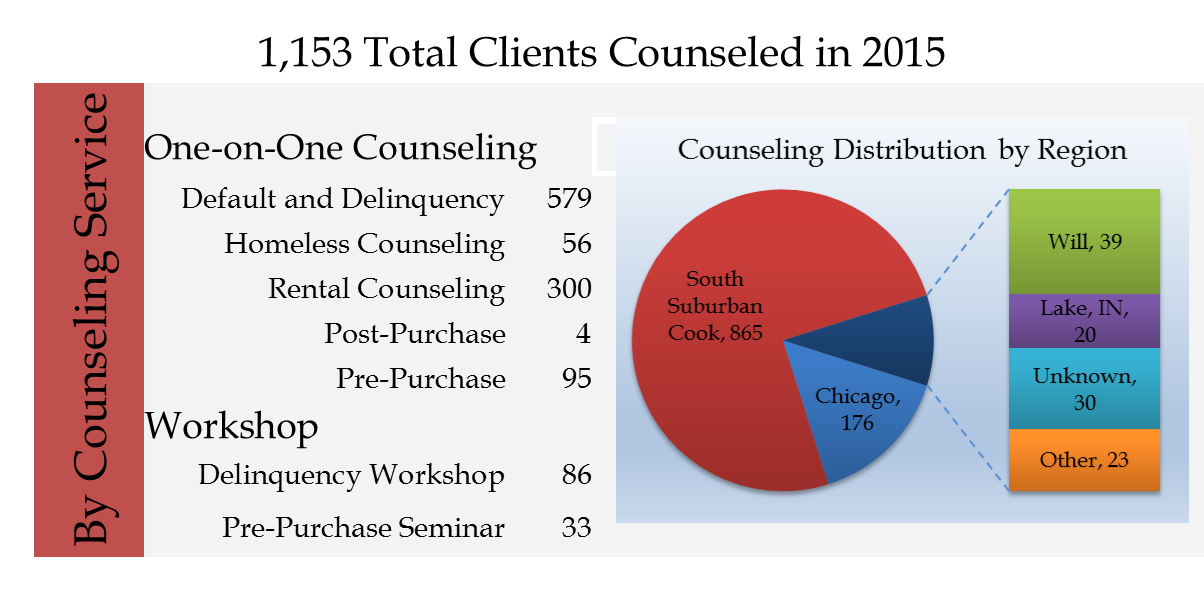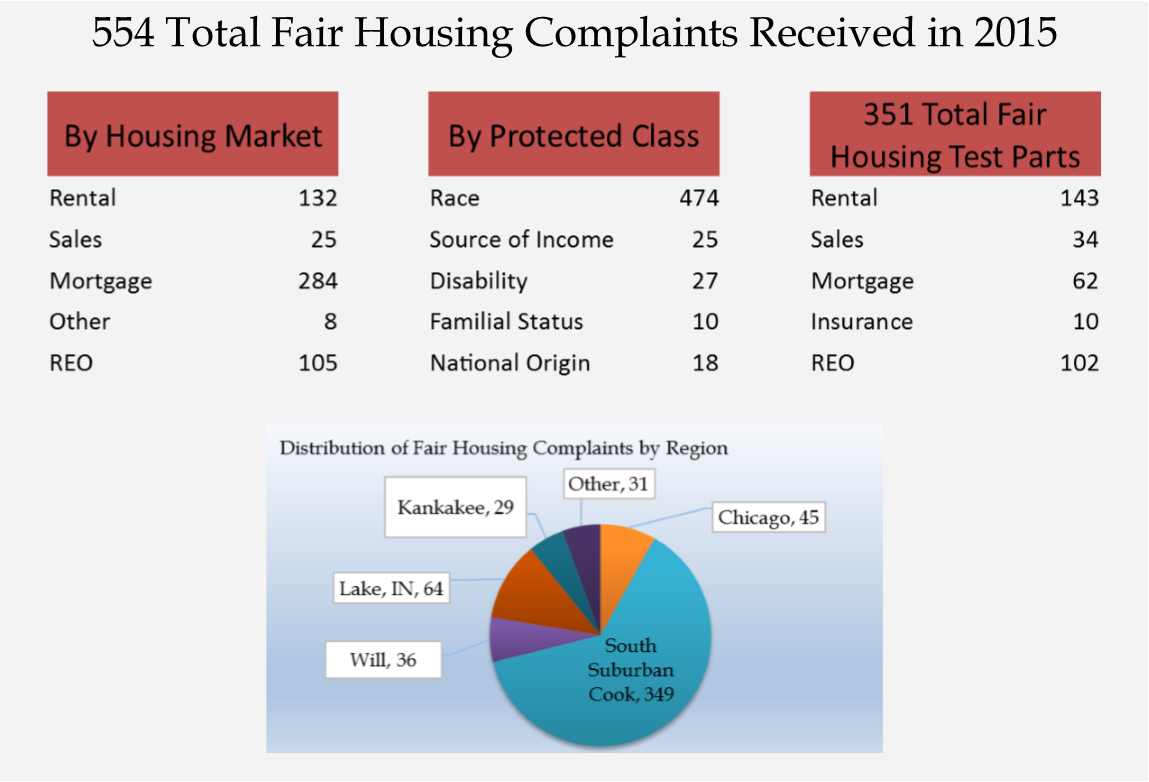 Inclusive Communities Fund
Down Payment Assistance
Grant Program
63 Grants Awarded in 17 Communities
$575,950 Awarded
Average Award = $9,142
$6 Million in Real Estate Transactions
$328,055 in Other Support Leveraged
Average Purchase Price = $95,121
100% of Grant Recipients not Current Homeowners

43 of 63 renters → homeowners
19 of 63 living with friends or family → homeowners
140 total household members

Household Income = $52,678
Total Down Payment Assistance = $14,349

Equity Position = 18%
17 Clients > 20% Equity

26 of 63 (41.27%) Moved into a Higher Income Census Tract