.
Have you or someone you know suffered a 15% decrease in income due to one of the following?:
Unemployment
Decrease in Business Income
Medical Condition, long- or short-term
Death of a Spouse or Title Holder
Divorce
Did this loss occur after 1/1/2015?
If yes, you may be eligible for up to $35,000 in federal mortgage assistance at no cost to you.
.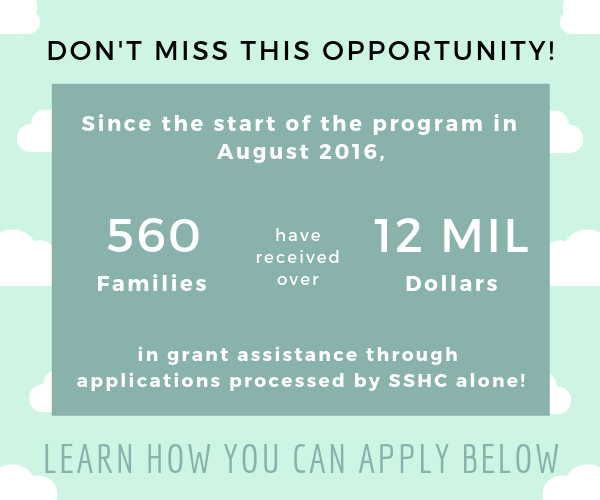 Please spread the word and let others know about the program.
Click here for a program flyer
How to Get Started:
 Click on the "See If I Qualify" box and follow the on screen prompts.
You will then be prompted to provide some basic information.
When selecting an "Agency" to work with, Please select South Suburban Housing Center.
SSHC will receive a notification once the application has been completed and someone from our office will follow up with you to review the specific documents we'll need to support the application.

*Due to predicted increased applications, please allow 2-3 business days for our staff to contact you.
Quick Tips
Please have the following documents available when you are filling out the online application as there are specific questions you will need these to reference.
Most recent mortgage statement (need account#, monthly payment, current principal balance, total amount of past due payments owed, interest rate, type of loan (FHA, Conventional, 30 YR fixed, etc)
Most recent property tax bill (only needed if not included as escrow in your mortgage payment)
Most recent bank account statement (will need last month's balance information)
The "date" of your hardship (ie. If unemployed, this will be your employment termination date; if divorce, the date approved by the court, etc)
Most recent paystub and/or Social Security/Pension award letters