Current Housing Relief Programs
Keep up to date with state and local relief programs to address COVID-19-related housing distress.
This page will be updated as new programs launch and others come to a close.
---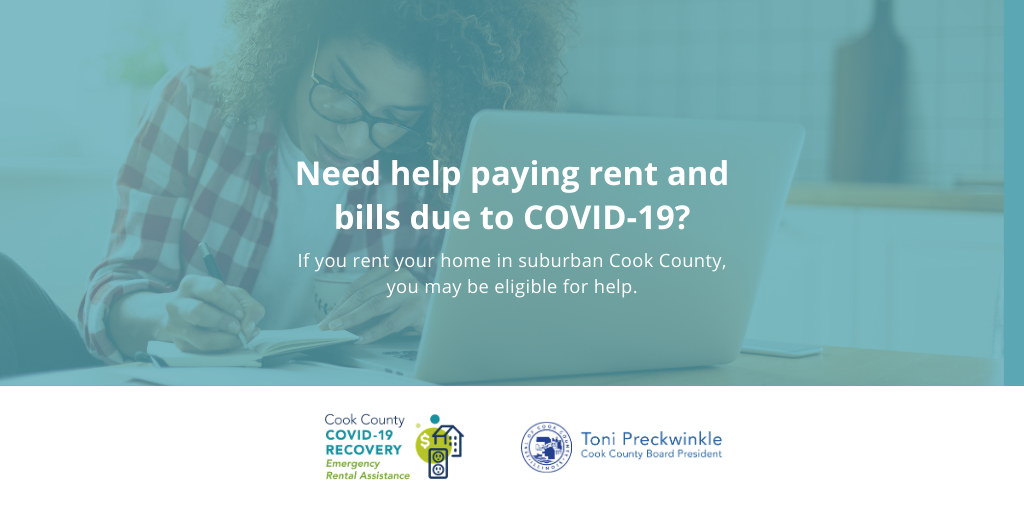 Cook County COVID-19 Recovery Emergency Rental Assistance (ERA)
Do you live in Suburban Cook County and need help paying rent and utilities due to COVID-19?
The Cook County Emergency Rental Assistance program pays up to 12 months of missed rent and utility payments and up to 3 months of future rent payments. Payments will be made directly to your landlord and utility company.
Application Period: March 11th thru April 2nd
Apply Online: Cook County COVID-19 Recovery Website
Basic Eligibility: To be eligible, applicants must
Live in suburban Cook County and rent their home
(Landlords may apply on behalf of eligible tenants)
Lack access to other support (e.g., don't live in public housing or receive rental assistance from other programs during the same time period)
Have proof of financial hardship due to the COVID-19 pandemic
Have a household annual income at or below these requirements:
Steps to Apply:
1. Check your eligibility at www.cookcountyil.gov/recovery
2. Download the application checklist and gather your documents
3. Apply at cookcountygov.org/recovery starting on March 11th
For questions, language translation services, or help to complete your application, please call the Emergency Rental Assistance Program helpline at 877-426-6515.
HMIS Privacy Notice: View/Download Here