COVID-19 Housing Relief Programs
Keep up to date with state and local relief programs to address COVID-19-related housing distress.
This page will be updated as new programs launch and others come to a close.
---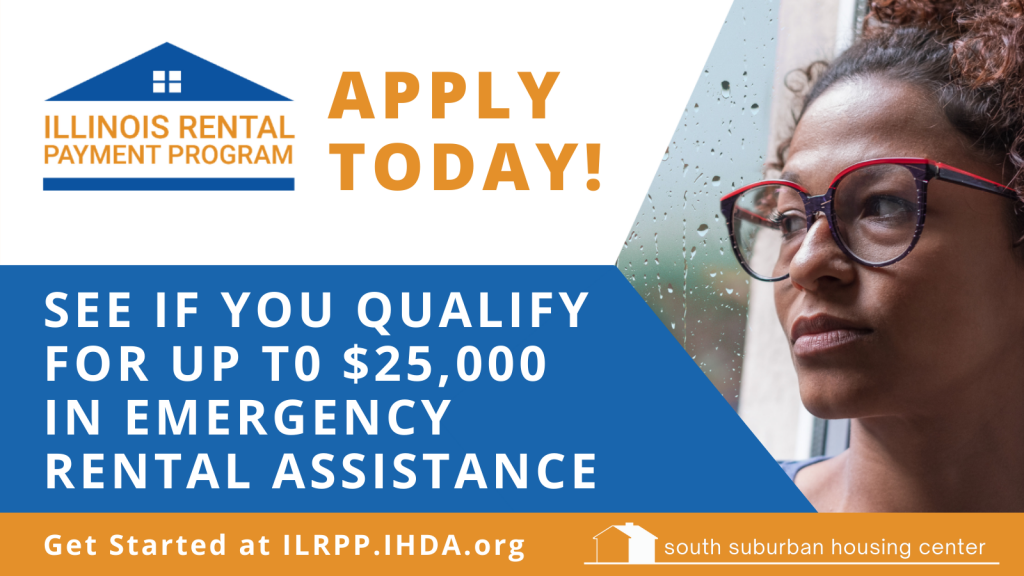 The Illinois Housing Development Authority Illinois Rental Payment Program application portal is now LIVE!
The maximum grant amount is $25,000 for up to 12 months of missed rent payments and 3 months of future rent payments. The amount granted will depend on the tenant's individual situation.

The coverage period is June 2020 through August 2021.
Tenant-led applications begin Monday, June 28!
Application Period:
June 28 at 9 a.m. – July 18 at 11:59 p.m.
Basic Eligibility:
Household must have experienced a financial hardship directly — or indirectly — due to the pandemic.

Household is behind on rent and/ or is at risk of experiencing homelessness or housing instability.
2020 household income was below 80% of the Area Median Income, adjusted for household size.
Proof of citizenship is not required. Rental assistance is not a "public charge" benefit.
Need assistance?
SSHC is a Housing Stability Services partner for this program, and our staff is available to answer your questions:
Call (708) 957-4674 and press 0 (zero)
Email sshc.contact@gmail.com