2023 FAIR HOUSING HEROES RECEPTION
On Saturday, April 29, 2023, at Governors State University, we celebrated 48 years of fighting housing discrimination and honored the Fair Housing Heroes that helped us get here. Thank you to all that attended this year's Fair Housing Month, as well as our generous sponsors: Associated Bank, Old National Bank, Fifth Third, and First Savings Bank of Hegewisch!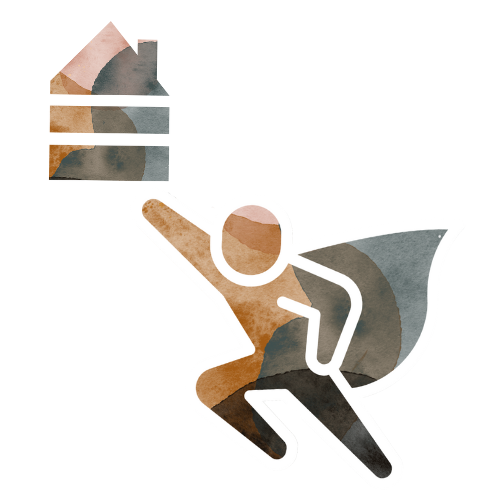 Video Recording
View the Zoom live stream of our reception anytime:
Photos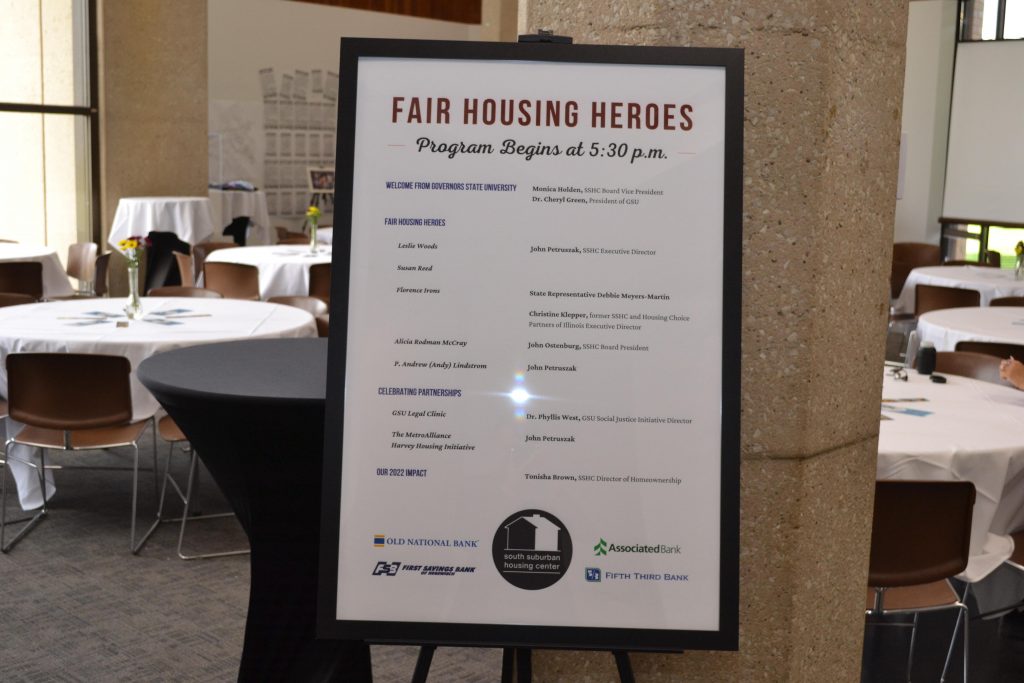 2023 Fair Housing Heroes
Leslie Woods
Leslie began at SSHC in 1989 as a part-time fair housing test coordinator, before becoming the lead full-time test coordinator for our fair housing enforcement program. She was involved in assigning, conducting, and analyzing the results of thousands of test investigations. As Systemic Investigations Coordinator, she was responsible for conducting the most involved and complex test investigations on the mortgage, insurance, and homebuilding markets. Leslie retired in 2022 after 33 years of service as one of the most experienced and productive fair housing test investigators in the country.
Susan Reed
Susan began her career as an Intake & Outreach Specialist in 2001. She was an extremely versatile staff member who not only covered intake but also began expanding our testing investigations, and assistance for Housing Choice Voucher holders, and developed into our tax assessment expert. She naturally became a test coordinator while also continuing to oversee our intake functions. Susan retired after 22 years of performing devoted service to tour clients in December 2022.
Florence Irons (1932-2022)
Florence began her employment with SSHC in April 1982 and continued her service for nearly 30 years until her retirement in November 2011. She was the comforting first voice clients would hear when they called our office seeking assistance. She was also recognized while on staff with a Fair Housing Achievement Award in 2001.
Alicia Rodman-McCray (1950-2023)
Alicia joined the SSHC Board in 1995 when she was also a Village Trustee in Park Forest. She quickly rose to leadership positions on SSHC's Board serving as President from 1997 to 2001. Under Alicia's leadership, SSHC increased municipal and philanthropic support, and obtained furniture and computer equipment donations, to give us the tools to do our jobs.
P. Andrew (Andy) Lindstrom (1954-2020)
Andy became a SSHC Board member in 1999, after serving several terms as a Homewood Village Trustee and Village President. He served as SSHC Board President from 2001 to 2004. He also previously volunteered to educate potential homebuyers while he was a banker and chief operating officer at South End Savings.