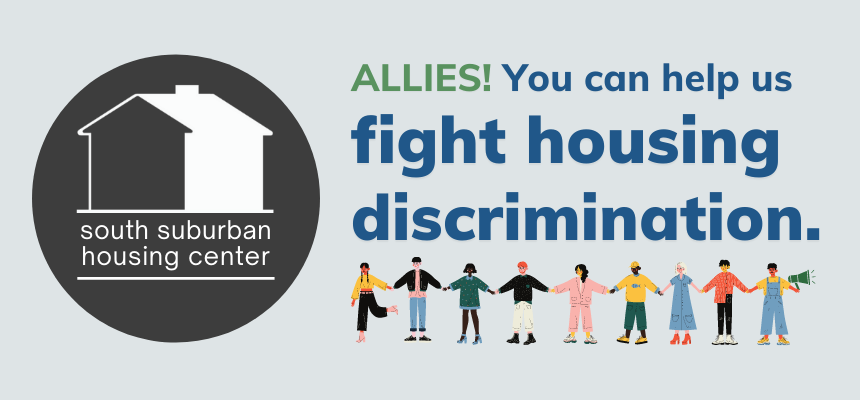 SSHC Fair Housing Tester Program Overview
In many cases, SSHC may need to investigate complaints received by conducting a controlled fair housing test using trained volunteers referred to as "testers" to pose as home seekers.
Benefits
Receive a stipend per test completed
Develop new skills
Help make South and Southwest Suburban communities more welcoming & inclusive!
What to Expect
After receiving training, matched sets of testers, one from a protected class and one from the control group, are given assignments and sent to conduct telephone or site contact tests with housing providers. To keep testers safe during the pandemic, SSHC is currently conducting testing virtually. Following the test, testers are required to complete and submit a detailed written report about their experience. These reports are analyzed by SSHC staff to determine if differences in treatment occurred. While testing is promoted as a volunteer program, testers are paid a small stipend and reimbursed for mileage for each completed assignment.
Requirements for Testers
Access to computer/cellphone
Detailed-oriented, organized, & listening/writing skills
Flexible schedule
Access to transportation
Due to the pandemic, SSHC is currently conducting testing virtually
Must be 18 years or older with no felony convictions
Testers cannot have an active real estate license
Interested? Need more information?
Online: Select "I want to help" on our Volunteer Match Page
Email: kaitlyn@southsuburban.net
Phone:  (708) 957-4674 ext. 110