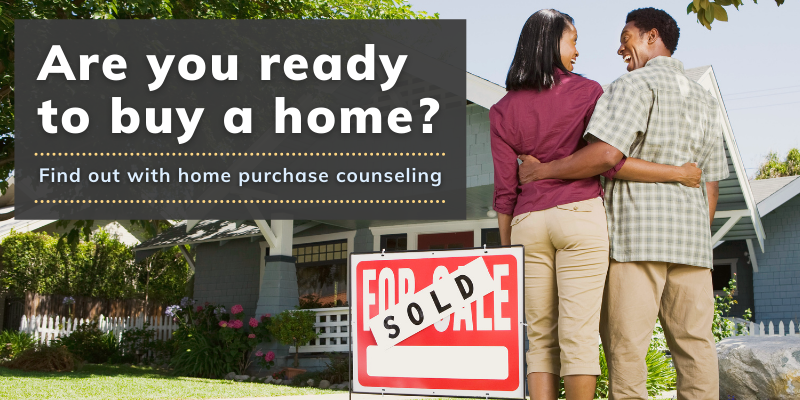 Thinking of homeownership, but not sure where to start?
Home purchase can be overwhelming, but you don't have to do it alone. Start and complete your journey with SSHC. Whether you're just thinking about home purchase or heading to closing, our HUD-Approved Pre- and Post-Purchase counseling is one-on-one and tailored to help individuals reach their own unique homeownership goals.
Your one-on-one homeownership counseling will cover:
Personal and financial advantages of homeownership vs renting
Budgeting basics and credit analysis to determine your readiness
Mortgage loan process overview
Conventional, FHA, and affordable housing product overviews
Down payment and closing cost assistance
Referrals to home buying partners to help you build your team
Review and explanation of mortgage disclosures
Loan Estimate
Closing Disclosure
Loan Document Review
Preparation of a Homeownership Plan of Action
Fair housing, fair lending, and predatory lending awareness
Post-purchase closing interview
South Suburban Housing Center is an Illinois nonprofit organization and our services are free.

Or, contact our office for more information at (708) 957-4674.

Please Note: Only individuals that complete the full intake form and provide requested documentation will be counseled. Incomplete forms and documentation will postpone our ability to assist you. If you need help with completing your paperwork or accommodations, please contact our office.

Looking for our Virtual Homebuyer Education Course?
Course information and sign up available here