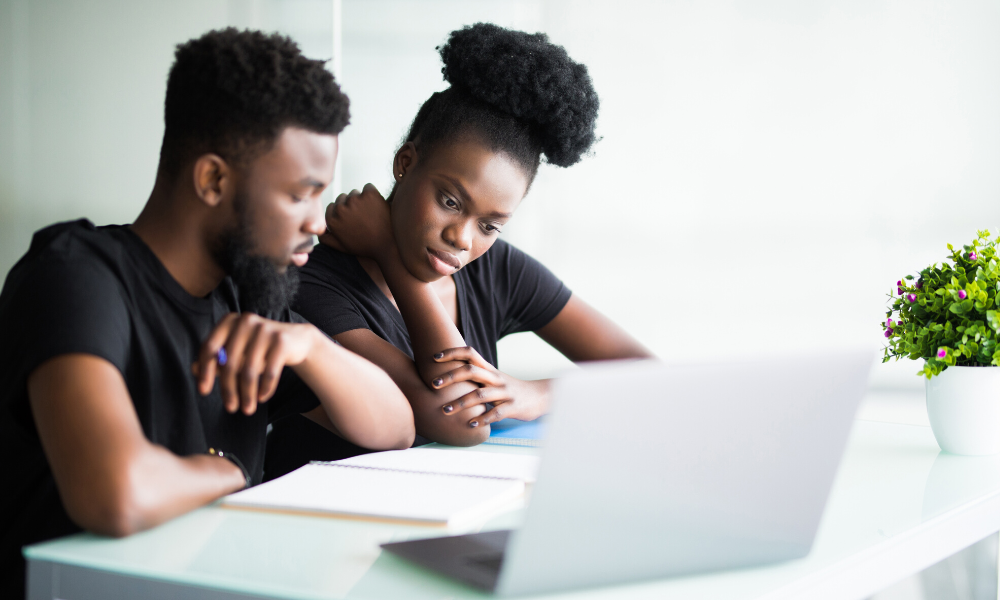 Housing Stability Services Referral
Get connected to the housing services you need
City of Chicago Resources
As part of our mission to promote and foster stable, long-term diverse communities in our service area, South Suburban Housing Center has created this page for renters and homeowners to find the resources they need to maintain housing.
Please note that South Suburban Housing Center is a partner agency for the Illinois Rental and Mortgage Assistance Programs. We will not be able to answer questions specific to the other programs listed.
Select from the following options to view available resources in the City of Chicago:
Have you been served with eviction court papers?
If you are unsure or want to learn about the eviction process, visit:
Eviction Help Illinois.
---
Mortgage Assistance
Illinois Homeowner Assistance Fund
(ILHAF) Program
Website:
IllinoisHousingHelp.org/ILHAF
The portal is now back open!
If you have submitted an application, visit the ILHAF portal to log in and check your status.
About:
The Illinois Homeowner Assistance Fund (ILHAF) program will assist Illinois homeowners who have struggled to pay their mortgages due to COVID-19. Starting November 1, the state will begin accepting applications from homeowners for grants of up to $60,000 to eliminate or reduce past-due mortgage, property tax payments, and more. Visit IllinoisHousingHelp.org/ILHAF for more information, resources, FAQ, and the link to the application portal
Chicago Department of Housing
Resources for Homeowners
Website:
https://www.chicago.gov/city/en/depts/doh/provdrs/homeowners.html
Phone:
(312) 744-3653
About:
The City of Chicago's Department of Housing offers a number of programs to assist current homeowners in making repairs to their homes, and contracts with housing counseling services to help prevent foreclosure.
---
Rental Assistance
Chicago Department of Family and Support Services Rental Assistance Program (RAP)
Website:
Click Here to View Information and Apply
About:
The Rental Assistance Program is a homeless prevention program that provides financial assistance to eligible Chicago residents who are at risk of eviction. The program targets households who have had a documented loss of income. Because the program assists only those currently in housing, it is not designed to relocate homeless families from shelter to housing.
Illinois Rental Payment Program (ILRPP)
THE APPLICATION PORTAL IS CURRENTLY CLOSED.
If you submitted an application, log in to check the status:
ILRPP2 Portal – If you applied between Dec. 6 & Jan. 22
ILRPP Status Term Guide:
Submitted Waiting for Match: The application is waiting to be matched with the corresponding application for review.
Ready for Review: The application is complete and ready for review.
In Review: The application is currently being reviewed.
Needs More Info: More information is needed. Please use the ADD DOCUMENT button to upload the requested documents.
Ready for Supervisor Review: the application has been flagged for further review.
In Final Review: The application is under final review.
In QC: The application was selected for special review.
Approved: The application was approved for funding.
Rejected: The application is ineligible for funding.
App Under Review – 1: The application has been flagged for further review.
App Under Review – 2: The application has been flagged for possibly being a duplicate.
Duplicate Application: The application has been found to be a duplicate.
---
Court-based rental assistance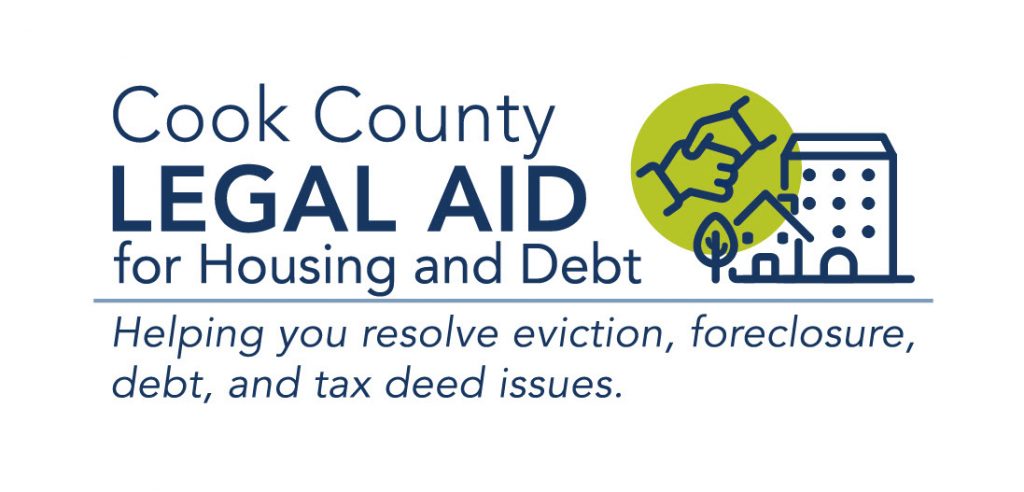 Cook County Court-Based
Rental Assistance Program (CBRAP)
Website:
https://www.cookcountylegalaid.org/ – English
https://www.cookcountylegalaid.org/es/ – Spanish
https://www.cookcountylegalaid.org/pl/ – Polish
This rental assistance program requires that applicants:
Are facing eviction because of unpaid rent AND
Have received a court summons document

This means you have a court case number
You should receive information regarding this program within the filings from the sheriff. Learn more about this program and get assistance applying here.
---
LEGAL AID
Cook County Legal Aid for Housing & Debt
Website:
https://www.cookcountylegalaid.org/
Phone:
(855) 956-5763
About:
If you are a Cook County renter facing eviction or are being sued for unpaid debt or rent, contact the Cook County Legal Aid for Housing by phone or chat online.
Legal Aid Chicago
Website:
https://www.legalaidchicago.org/
Phone:
(312) 341-1070
About:
Legal Aid Chicago provides free civil legal representation, specifically regarding family and safety, evictions, terminations, voucher program issues, utility services, and more.
Rentervention
Website:
https://rentervention.com/
Phone:
Text "Hi" to 866-7RENTER
About:
Rentervention is a program of Lawyers' Committee for Better Housing, a nonprofit organization. Rentervention is free and confidential. If you're a Chicago Tenant and need help with a housing issue you can chat or text for:
Brief Advice from a Volunteer Attorney
Sending a Letter to Your Landlord
Learning About Your Tenants' Rights
Get Connected to Community Resources
---
Utility Assistance
Community and Economic Development Association of Cook County (CEDA)
LIHEAP APPLICATIONS ARE NOW OPEN
Website:
https://www.cedaorg.net/find-services/
About:
CEDA offers a variety of services and programs to Cook County households in need On their website you will find all available assistance, including:
Gas and Electric Assistance
Furnace Repair and Replacement
Water Assistance
Home Weatherization
Family Support
Support for Women, Infants, and Children
Heating Assistance
Electricity Assistance
Water Assistance
Furnace Assistance
City of Chicago Utility Billing Relief Program
Website:
Click here for more information
About:
Utility Billing Relief (UBR) provides low-income City of Chicago residents with a reduced rate on their water, sewer, and water-sewer tax as well as debt relief for those who demonstrate they can manage the reduced rate bills for one year. Benefits for UBR participants include:
A reduced rate on water, sewer, and water-sewer tax
No late payment penalties or debt collection activity including water shut-off
Debt forgiveness after successfully completing one year with no past-due balance
---
Food Banks
Greater Chicago Food Depository
Website:
https://www.chicagosfoodbank.org/find-food/
About:
The Greater Chicago Food Depository is a network of food pantries and programs working to end hunger. If your household needs food, use the website's search tool to find food banks near you including hours and contact information.
---
dISABILITY rESOURCES
Access Living of Metropolitan Chicago
Website:
https://www.accessliving.org/
Phone:
(312) 640-2100
(312) 640-2102 (TTY)
About:
Access Living of Metropolitan Chicago offers services and support for people with disabilities, including home and community-based services, housing services, youth programs, and legal services for discrimination.
The Arc of Illinois
Website:
https://www.thearcofil.org/what-we-do/
About:
The Arc of Illinois advocates for people with intellectual and developmental disabilities, families, and community organizations to ensure that people with disabilities can live, work, learn, and play in communities across the state
Illinois Disability Resource Organization
Hosted by the Illinois State Library
Website:
https://www.ilbph.org/disability_resources.html
About:
If you or someone in your care is a person with disabilities, you can find resources on this page hosted by the Illinois State Library. The website provides links to Illinois Secretary of State forms and publications including information on the state's parking program for persons with disabilities, services for senior citizens and persons with disabilities, and more.
Disability Works
Website:
https://www.illinoisworknet.com/disabilityworks
About:
Disability Works is an Illinois resource for employment, benefits, and connections to other agencies.
---