SSHC Named 2019 Illinois Housing Counseling Agency of the Year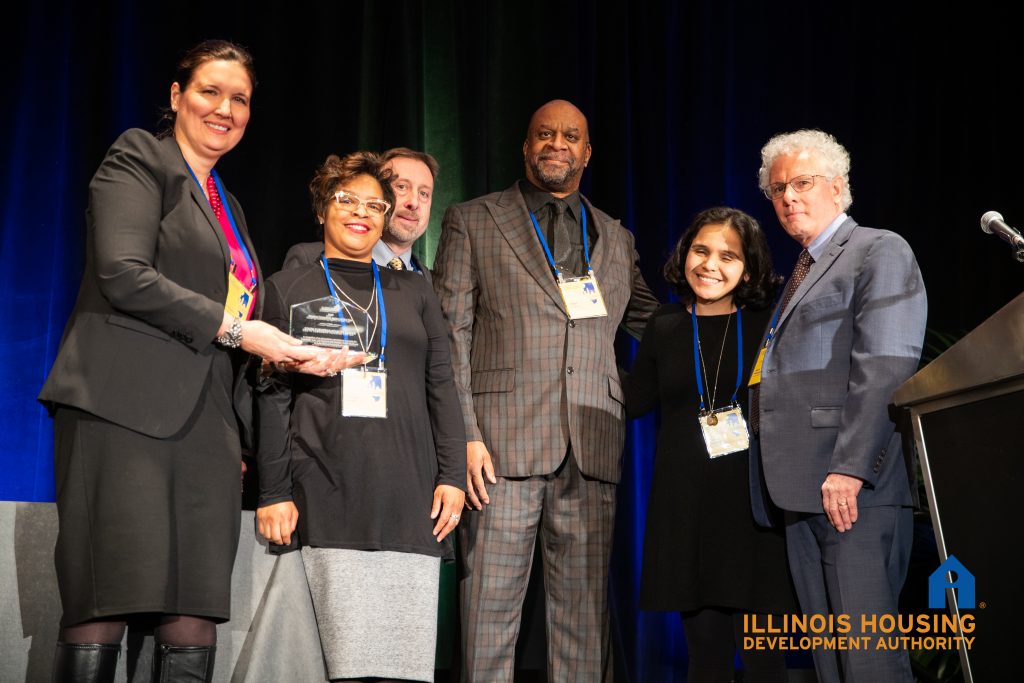 Congratulations to Our Counselors!
On Tuesday February 26, SSHC was awarded the distinction of 2019 Illinois Housing Counseling Agency of the Year at the Housing Champion Awards Ceremony conducted during the annual Governor's Conference for Affordable Housing.
Co-sponsor of the event, the Illinois Housing Development Authority (IHDA), nominated and presented SSHC with this recognition, citing the agency's accomplishments over the last three years. These include providing comprehensive housing counseling assistance for mortgage default/delinquency, pre-purchase/home buying, post-purchase and rental/homeless to 1,718 families.
While accepting the award SSHC Executive Director, John Petruszak thanked IHDA for its partnership in providing resources to assist mortgage distressed south suburban homeowners through funding from their Foreclosure Prevention Programs and Illinois Hardest Hit Program administered by SSHC to provide eligible households with up to $35,000 in mortgage payment assistance.
Over the last two and half years, through Illinois' Hardest Hit Program, SSHC has administered grant applications funding 529 families, for a total amount of $11,275,522 in relief reaching south suburban households. In presenting the award, IHDA also recognized the achievements of SSHC's fair housing enforcement programs that have processed and investigated 770 complaints over the last three years including taking legal action to address unfair real estate tax assessment practices based on race and national origin.
Download the printable press release here
If you know someone in need of assistance, please direct them to our office. There is free help available! See our Counseling Services Page
*Pictured from left to right are Nicki Pecori Fioretti, IHDA Director of Community Affairs; Tonisha Brown, SSHC Housing Counseling Program Manager; Derek Adkisson, SSHC Director of Finance and Operations; Robert Sanders, SSHC Supervisory Mortgage Delinquency Relief Coordinator; Monica Enriquez, IHDA Assistant Director of Community Affairs; and John Petruszak, SSHC Executive Director.