COVID-19 Housing Relief Programs & Resources

Behind on Rent? Facing Eviction? You are not alone.
According to an August 2021 Census Household Pulse Survey, 308,000 Illinois households are behind on rent with an estimated $676,100,000 in rent debt.
There are several programs now accepting applications for Emergency Rental Assistance for Suburban Cook County and the City of Chicago. View program information and links to apply below. This page will be updated as new programs launch and others come to a close.
---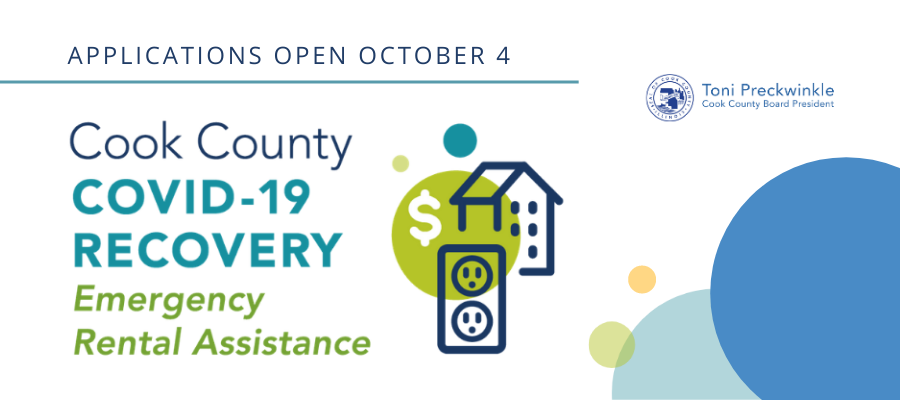 Cook County COVID-19 Recovery Emergency Rental Assistance
Do you live in Suburban Cook County and need help paying rent and utilities during COVID-19?
The Cook County Emergency Rental Assistance program pays up to 18 months of total assistance. Payments will be made directly to your landlord and utility company. Applications open on October 4th.
Get prepared and apply!
Check your eligibility and make sure your household qualifies
Download the application checklist and gather your documents
Set a reminder to apply on October 4th when applications open
Learn More & Apply on October 4:
https://www.cookcountyil.gov/rent-help
Need access to technology or have questions while applying?
South Suburban Housing Center is here to assist those in our service area with this program.
Call (708) 957-4674 and press 0 (zero)
Email sshc.contact@gmail.com
Appointment required; no walk-ins will be accepted.
---
Please note that South Suburban Housing Center is not providing application assistance for the City of Chicago programs mentioned below. We will not be able to answer questions regarding applications, status, or funding.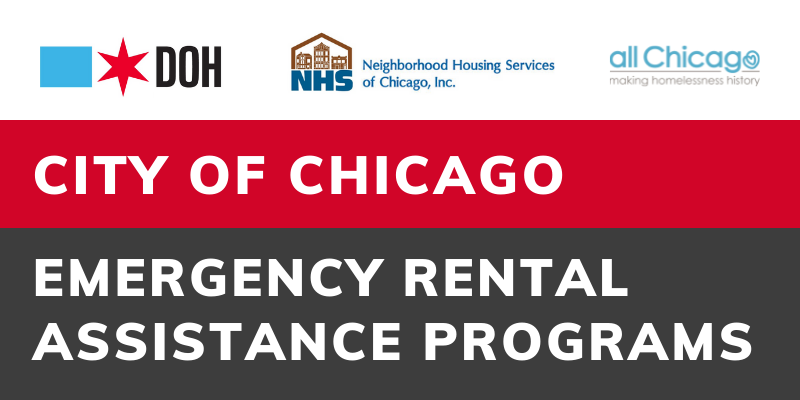 City of Chicago Emergency Rental Assistance Program (ERAP)
Neighborhood Housing Services (NHS) of Chicago is now accepting new applications for the city's ERAP program, open for tenants and landlords until funds are exhausted or through Tuesday, December 14, 2021.

The program will provide up to 12 months of unpaid rent and utilities and up to 3 months of future rent and utilities. If approved, assistance will be mailed directly to the landlord (and/or utility provider) unless the landlord does not complete their portion of the application, in which case assistance will be mailed to the tenant.
Learn More & Apply:
https://nhschicago.org/rentalassistance/programoverview.aspx
All Chicago COVID-19
Emergency Rental Assistance Program
All Chicago is also accepting applications for their program. Eligible households may receive up to 12 months of assistance, plus an additional 3 months if the grantee determines the extra months are needed to ensure housing stability and grantee funds are available.
The payment of existing housing-related arrears that could result in eviction is prioritized. Assistance will be provided to reduce rental arrears before providing assistance for future rent payments. Future rent assistance will be provided for only up to three months at a time. Households may re-apply for additional assistance at the end of the three-month period.
Learn More & Apply:
https://www.rentrelief.com/allchicago/
---
Looking for help for homeowners? State and county mortgage assistance programs have not yet launched. Don't wait– Speak with our HUD-Certified Housing Counselors today to find out your options and potentially prevent foreclosure.